Daybed building instructions: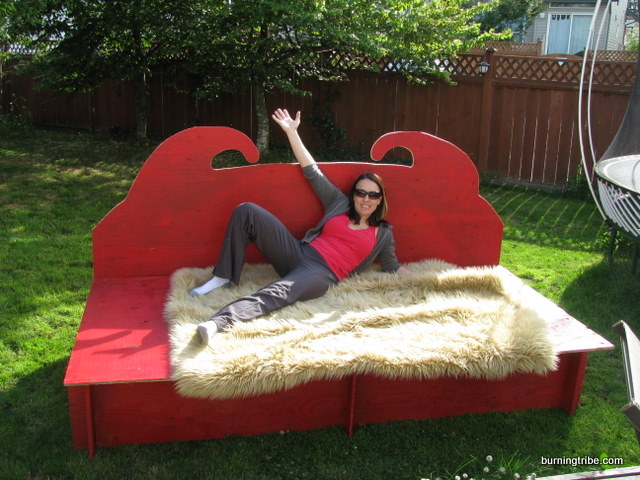 You will need approximately 3 1/2 sheets of 4' x 8' plywood (so buy a total of 4 sheets). We used 3/4 inch plywood
Headboard - 4' x 8' then cut the upper part to whatever shape you would like
Front piece - 16 inches tall by 8 feet wide
Side and center pieces (3 pieces) - 16 inches tall by 4 feet wide
Top piece 4' x 8'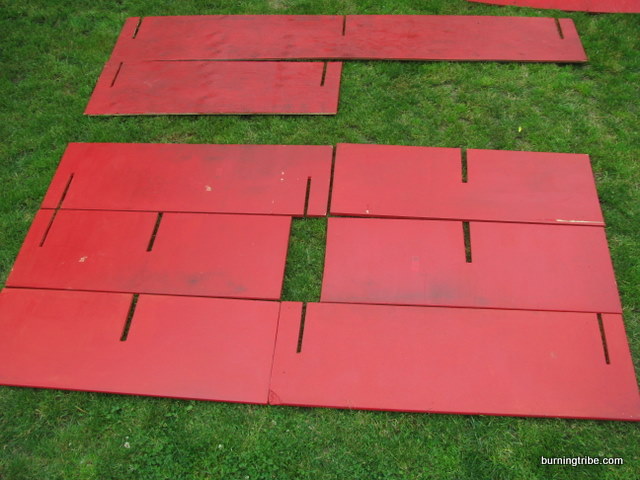 ---
The front and back (headboard and footboard) are slotted in the center.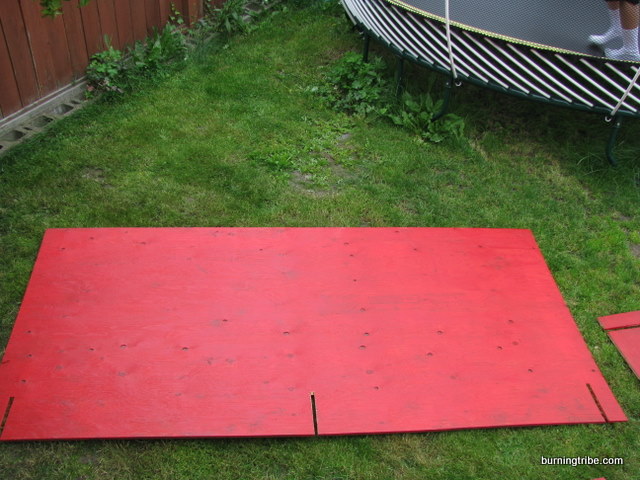 ALL these pieces are slotted to fit together 3 inches from the edge.
---
4 pieces (the pedestals)- 16 inches by 3 1/2 feet. These pieces are slotted in the center to make an X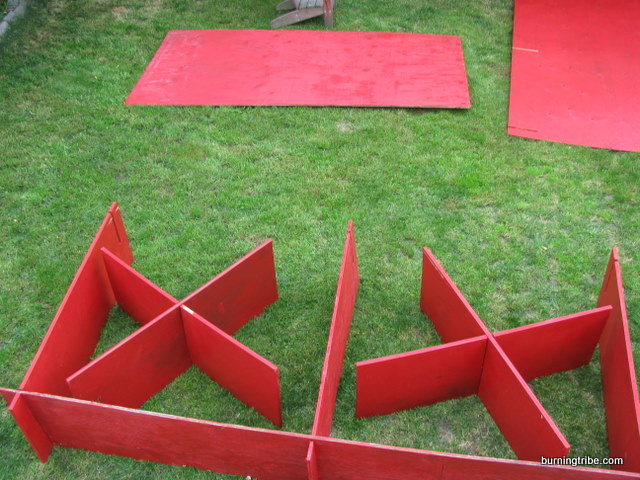 ---
Now piece it all together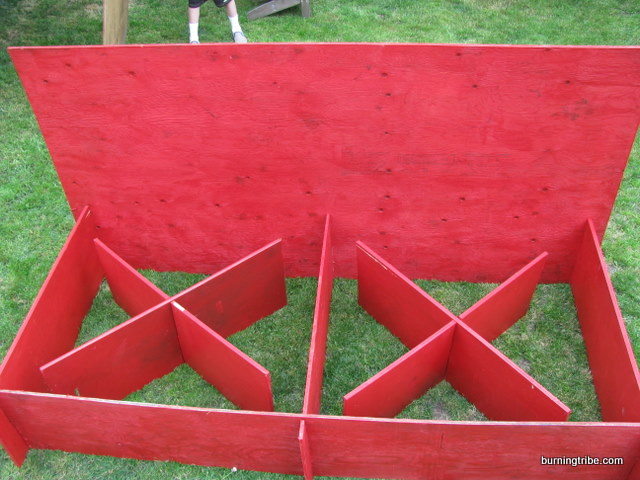 ---
Now add the top piece. We are securing the top to the base using small "L" brackets on the underside of the top - securing it to the sides and foot. For the mattress/fur - we are using velcro - stapled to the top board, and sewn onto the matching side of the mattress.
Now add a hottie of your choice and... voila! :)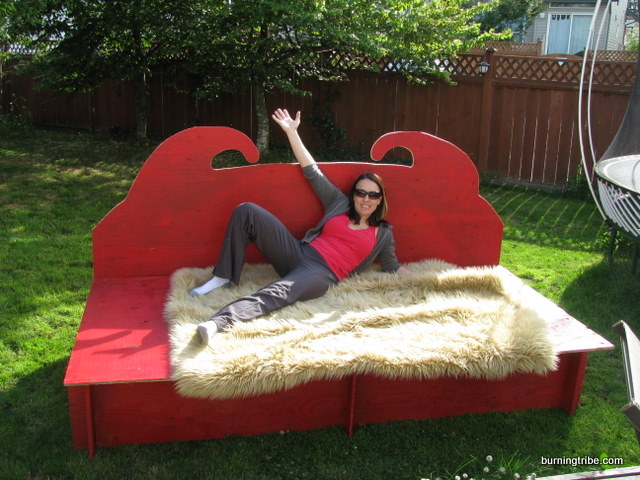 NOTE: We are still looking for a better way to secure the top to the base. It is fine on it's own unless some drunk dives onto it. The lateral force may dislodge the top if not secured and injure someone standing next to it. If you have suggestions, please email them to [ sparkle AT burningtribe.com ]
---
Additional Details:
All the slots we cut were 8 inches in depth and 3/4 width.
This daybed folds disassembles and packs flat for transport, and can sit 5 to six peeps. More if we cuddle!!!!


Cheers
Sparkle & Jamie
Vancouver, BC